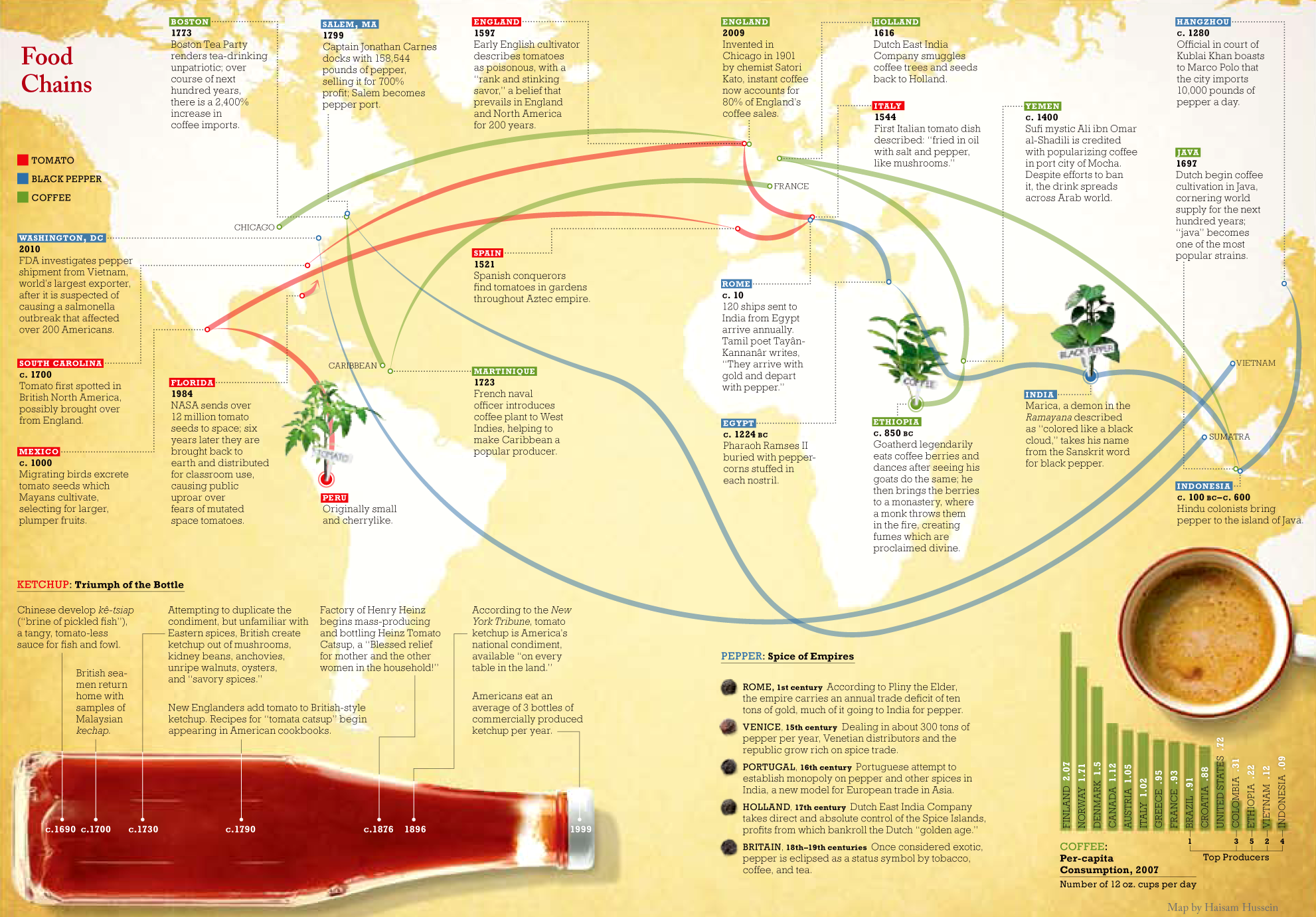 From the Agricultural Biodiversity Weblog via Lapham's Quarterly:
No, those aren't the ingredients for some kind of wacky new dish. But they do offer some insights into the global realpolitik and social status of the food bizniss, past and present.
This map is great for our upcoming "Planetary Sculpture Supper Club" event.