On November 25th, 2014, the Center presented the second iteration of LOCI Food Lab in Edinburgh, both on the street and the in the Scottish Parliament. 
This edition of LOCI was a collaboration with chefs Ben Reade and Dave Crabtree-Logan (co-founders of The Scratch Series), both recently arrived back in Scotland. Ben after a stint at Nordic Food Lab while Dave recently returned from working in Portland, OR in the US.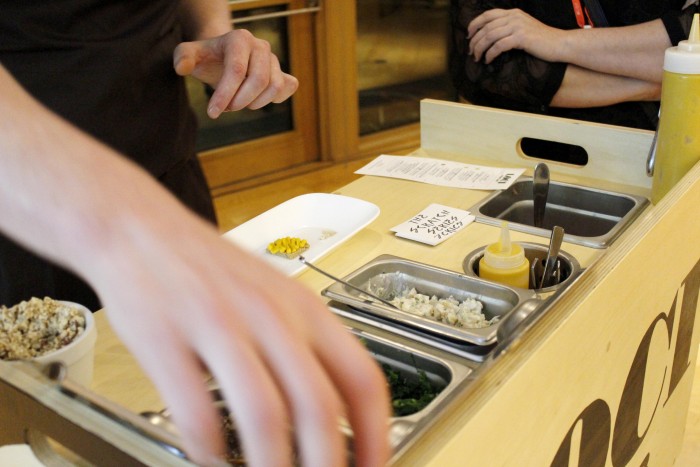 The LOCI Food Lab: Edinburgh project was one outcome of the Nil By Mouth talent development program, which invited four artists to explore food, farming, science and sustainability through a series of collaborative residencies and workshops. The project is set in the context of the Scottish Government's Strategic Research Program (SRP) and was designed and managed through a partnership between the Crichton Carbon Centre, Creative Scotland and Wide Open.