The following field report was written by our newest collaborator Liz Dom a South African artist who currently resides in Trondheim, Norway and is helping the Center for Genomic Gastronomy produce the upcoming exhibition MEAT MORE MEAT LESS at TKM in February, 2023.
—
On September 8, 2022, a group of very excited fermenters and soon-to-be fermenters gathered at Jossa Mat og Drikke, described as "the little sister" of Michelin star Restaurant Credo, in Lilleby to learn from the undisputed master, Sandor Katz.
Katz started the workshop with a brief introduction to fermentation, where and how it appears (surprise! almost everywhere, in most foods) and why there's a fermentation revival brewing. In the last century, as most eaters became increasingly distanced from most aspects of food production, so our traditions of sharing fermentation know-how generation on generation declined. However, a new generation, facing an imminent climate disaster, has turned to fermentation as a means of building resilience into—and relocalizing—food production and consumption.
Norway has a long history of fermentation, especially with regards to beer brewing, with use of the farmhouse yeast, kveik, from Western Norway – in fact, three prominent beer brewers were seated at my table. These three brewers were in their mid-thirties and an example of who is leading the fermentation resurgance. Many guests at Jossa that evening already had a fairly advanced knowledge of fermentation processes, asking complex questions. They want to reconnect with fermentation's ability is a way to prolong shelf-life and increase nutritional value during very hard, cold winter months.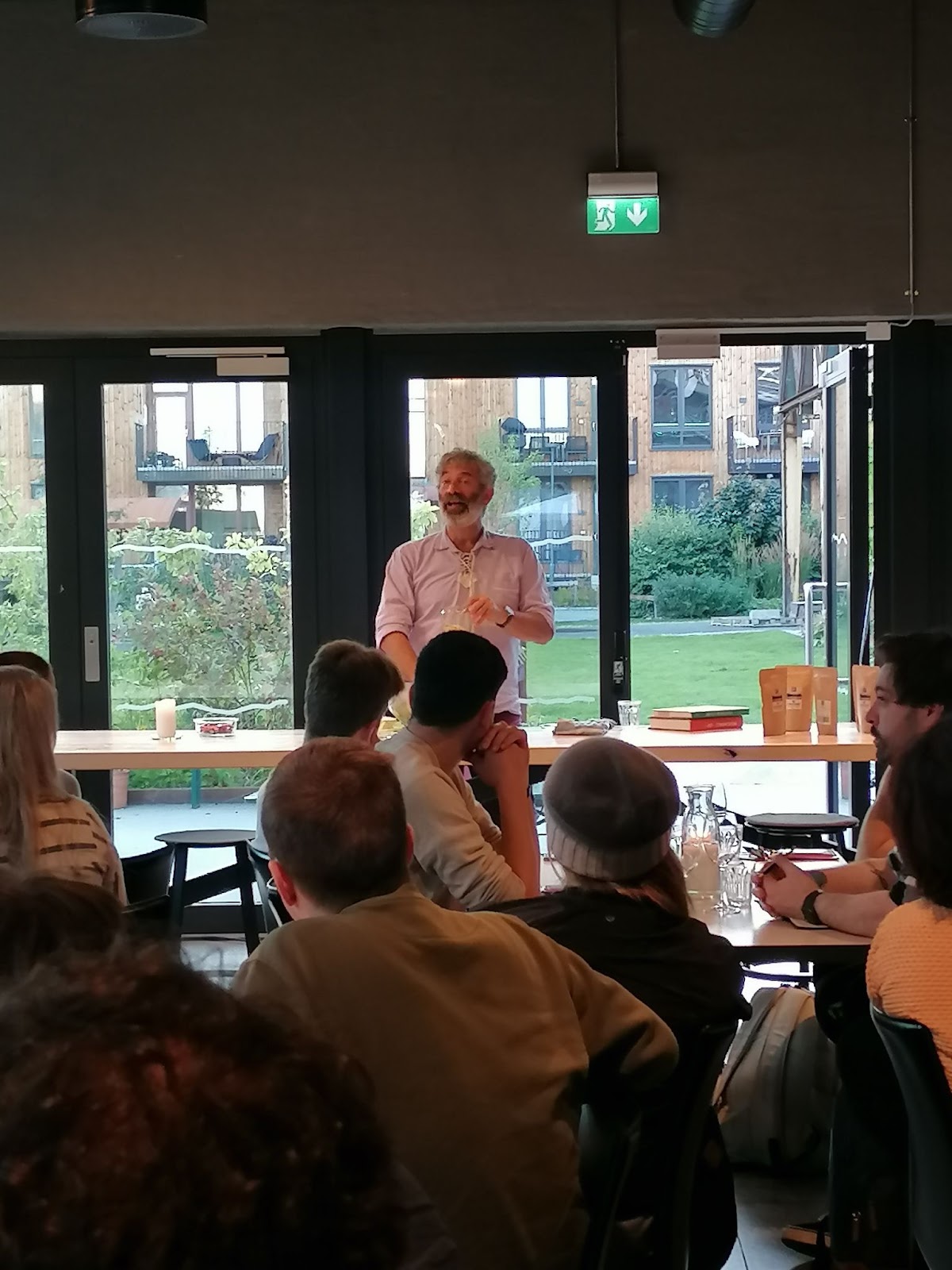 As the workshop progressed, Katz reminded us that Norwegian home architecture provides excellent fermentation conditions, like that of the cool, dry cellar, where sauerkraut  can easily last up to three years without the need for refrigeration.
So what can you ferment in Norway? Katz says anything, really, but certain vegetables just make a little bit more sense and will last longer. Cabbage and caraway are two traditional favorites, but root vegetables generally also fare well fermented, such as beets, carrots, rutabaga, onions and ginger, all locally grown.